Keeping up with changes to Facebook Pages can be a challenging juggling act for social media managers, especially when Facebook's testing mechanism causes existing functionality (such as posting or commenting  as a Page) to fail resulting in errors like sending out messages from the admin's personal account in lieu of the Page itself.
However, those hiccups aside, the changes that Facebook has been working on seem to be part of a concerted effort to make the management of Facebook Pages for businesses and organizations a better-oiled machine.
The first of those changes is a simple call-out located at the top of Facebook Pages, alerting admins about how they're currently logged in – be it as the Facebook Page itself or from their admin or personal profile. While that may not seem like a big deal in and of itself, it is a handy feature that serves as a visual cue to remind community managers (especially those that handle multiple Pages) of how they're posts will show up on the Page.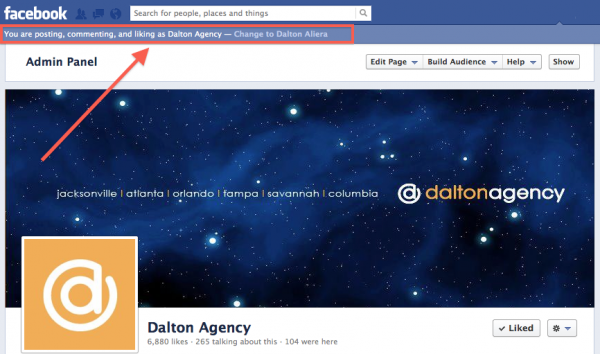 The second update deals with changing a Facebook Page's username. Back when Facebook Pages first launched, Facebook warned users and Pages alike that once you set your Facebook username (Facebook URL), it was something that could not be altered. Due likely to a startling number of requests from Pages over the years, Facebook has decided to allow admins to update their URLs. Admins can update this from the Admin Panel > Update Info > Basic Information.


These changes fall on the heels of the new edit comments feature and the recently launched administrator roles which are as follows:
Manager: Can manage admin roles, send messages and create posts as the Page, create ads, and view insights.
Content Creator: Can edit the Page, send messages and create posts as the Page, create ads, and view insights.
Moderator: Can respond to and delete comments on the Page, send messages as the Page, create ads, and view insights.
Advertiser: Can create ads and view insights.
Insights Analyst: Can view insights.
Another change that affects more than just community managers, which was launched last Wednesday is the timeline card in user news feeds. If you're following a Page's updates in your news feed, you'll now get a preview link of the Page if you hover over its name – a preview that includes its cover photo, profile image or map icon and the number and names of friends who like the page. If you hover over a user's name, you'll also get a preview of their profile, a pretty nifty feature!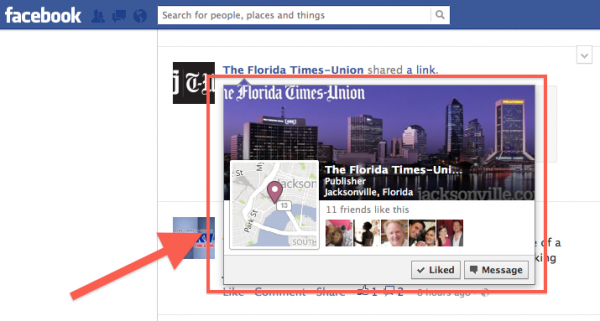 And not one to miss out on the opportunity to plug their own services, Facebook has added a little icon next to the Sponsored Stories bar – a megaphone that conveniently links back to the About Facebook Advertising landing page.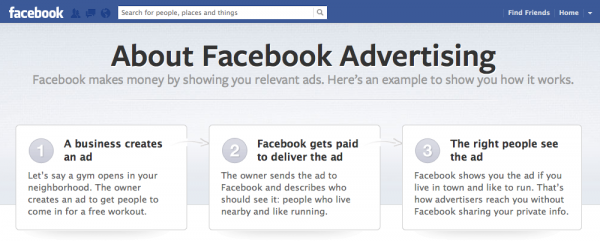 Are you a social media manager or local business owner that manages a Facebook Page or Pages? I'd like to hear your thoughts about the recently launched features. Please share your thoughts in the comments below!